Chorus Search
Search any data, anywhere, for a full intelligence picture
Connect to any available intelligence source to automatically query data and uncover links between people, objects, locations, and events.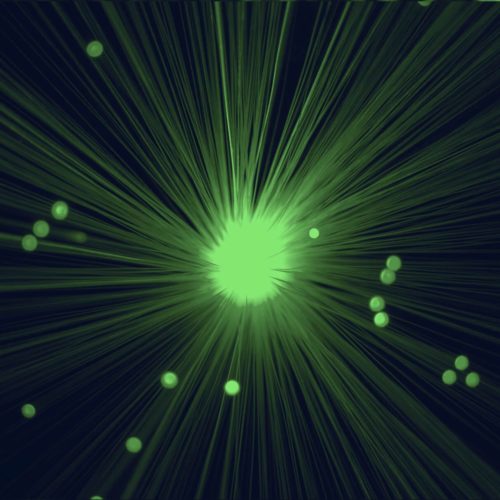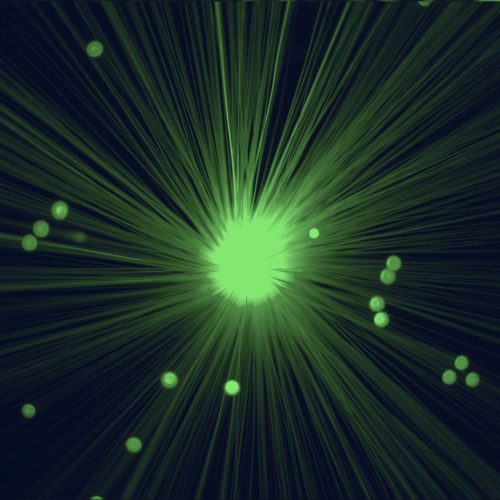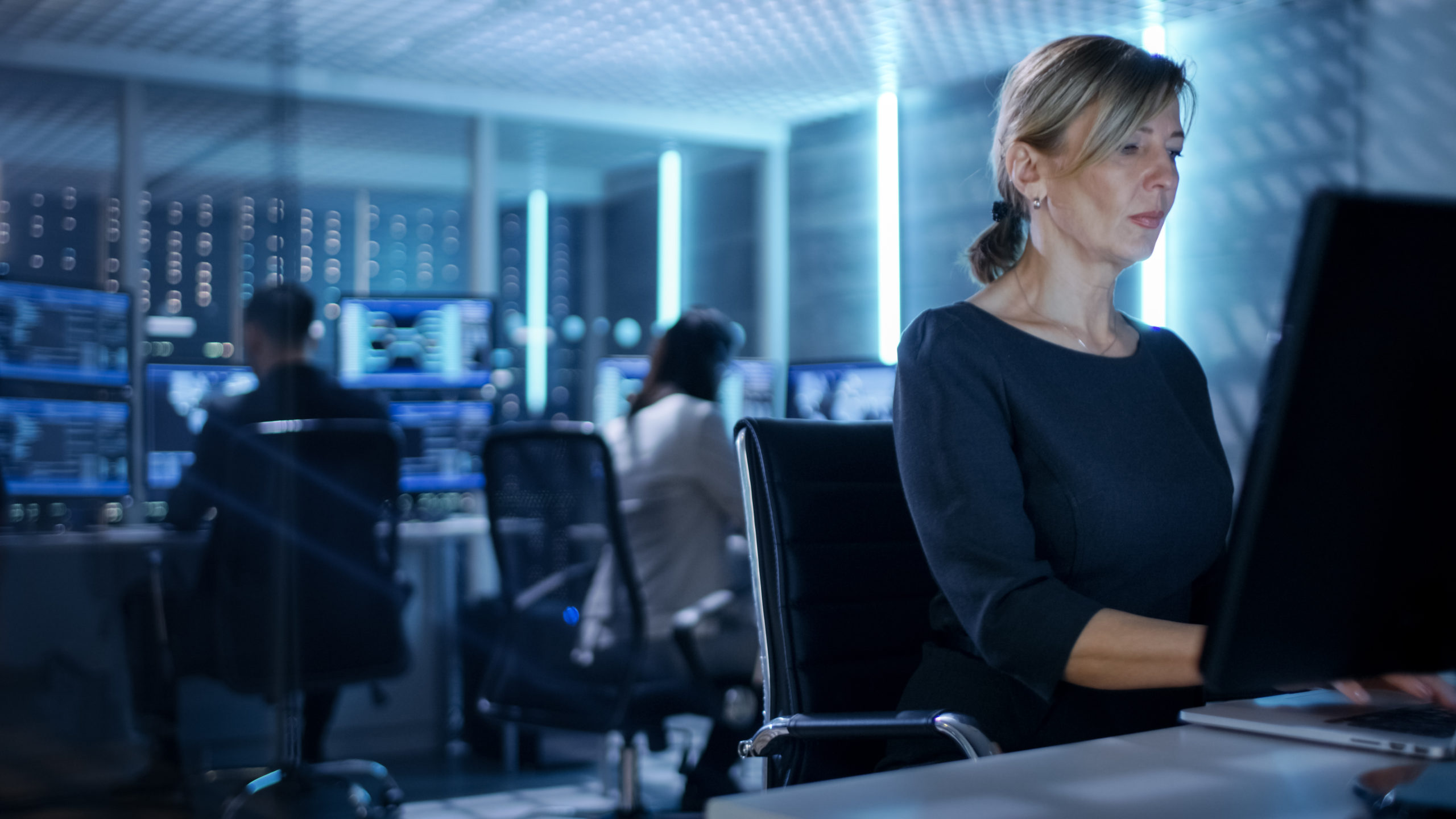 Find data, explore connections, make better decisions
Modern investigations require access to many different systems to search for crucial intelligence. It is time consuming and linking the data is difficult.
Chorus Search is an intelligence tool that connects to any internal or online intelligence source to help you find answers. Enhance your analytical picture by adding data related to your entities from a wide array of sources.
One licence allows you to use Chorus Search in 3 ways. Visualise and enrich the information in Chorus Analyse or IBM i2 Analyst's Notebook, or use as a standalone intelligence tool.
Link to the most widely used providers of intelligence such as IBM i2 iBase and Pipl, and consented data such as Orbis and GBG Connexus.
How it works
Your own Google
Choose where and what to search.
Consented data
Social media
Internal data
Company information
Intelligence databases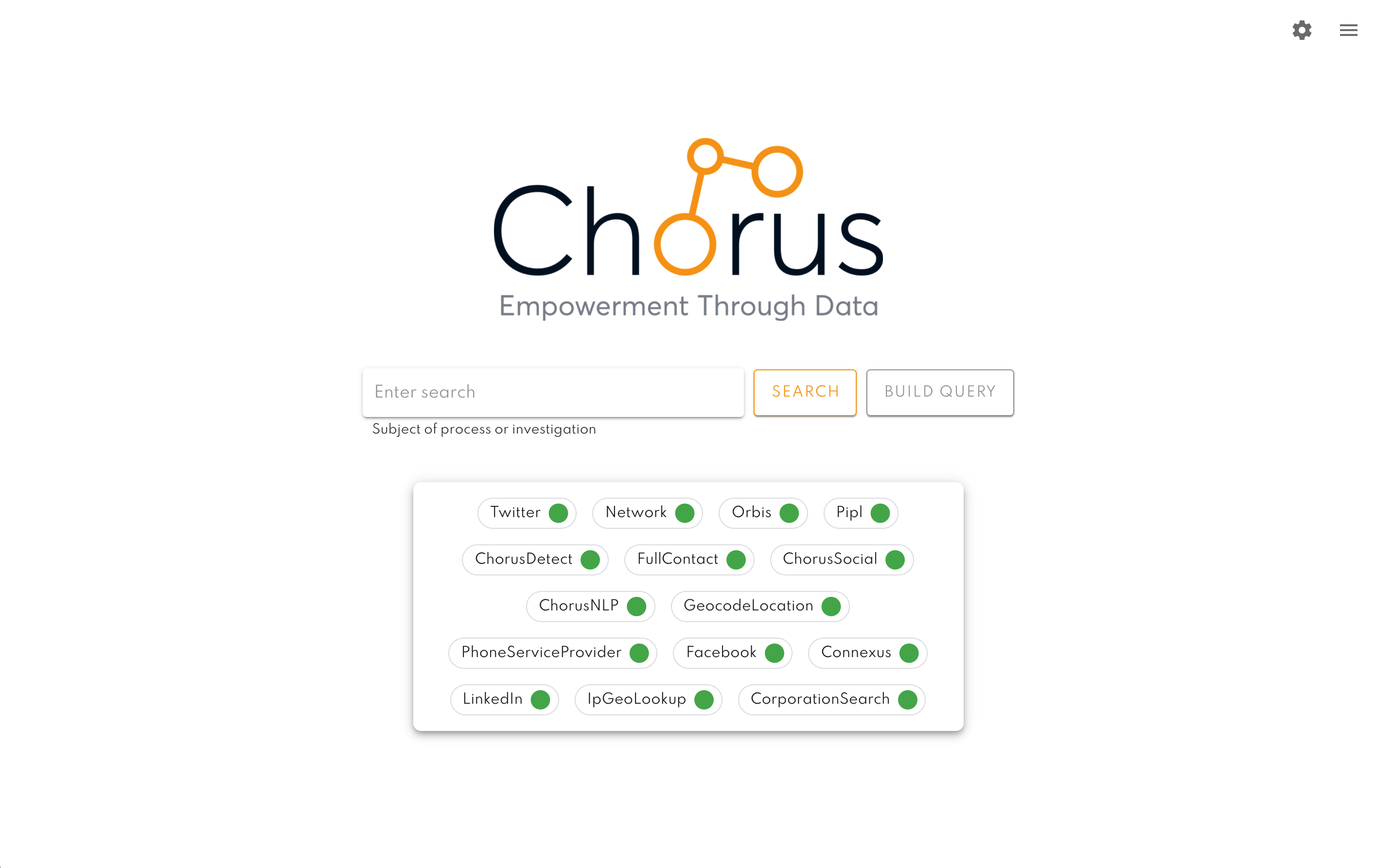 Explore connections
Easily see who is connected to who and what and how.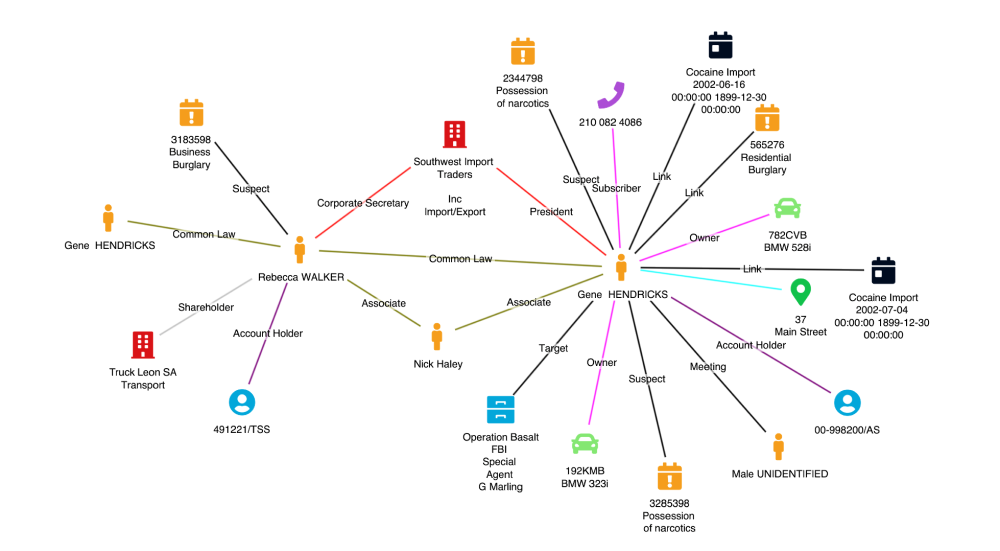 Share results
Save as a PDF and create a report.
Export to Excel or one of our partner APIs such as i2 ANB or Clue.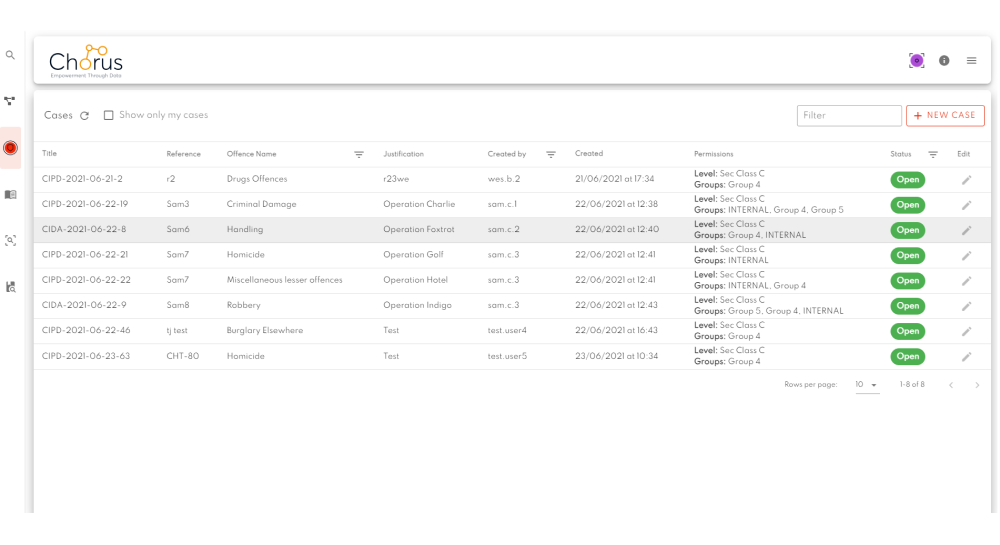 Evidence has now gone digital. We must get a grip on the vast tide of criminal data and find a way to use it to our advantage. Having one tool that helps us analyse this digital evidence and find answers makes a huge difference.
Home Office Immigration Enforcement Officer
Benefits
Customisable connectors to suit your needs
Link to and pull information from any data source where access is permitted
Enrich data with interoperable tools
Use Chorus Search to feed intelligence into analytical tools such as Chorus Analyse or i2 ANB for further interrogation
The smarter way to solve investigations
Chorus Search expands your data sets and visualises connections to reveal patterns and answer key questions, quickly
Leverage existing investments
Chorus Search can use existing licences in place with intelligence providers
Fast time to insight
Link directly to different data sources and merge the information in one master data model for easy interpretation
Never miss a connection
Chorus Search allows for automated visual alerts to inform users that more intelligence is available on entities
Designed + built To Integrate
Enhance Search with the Intelligence Suite
Our Intelligence Suite is modular. Each product can be deployed individually or combined as a full platform to help organisations solve their investigative challenges.
Request a demo. Be empowered.
Seeing is believing. Request a demo to see our Intelligence Suite in action and how it can help solve your data challenges.
Not the product you need? Explore the Intelligence Suite