Turn data into intelligence and evidence
Digital investigation software to ensure alignment with the 2030 National Policing Digital Strategy.
Harness the power of digital technology to identify risk, solve crime and prevent harm through intelligence-led policing. The Chorus Intelligence Suite (CIS) offers a 21st century service for victims of crime.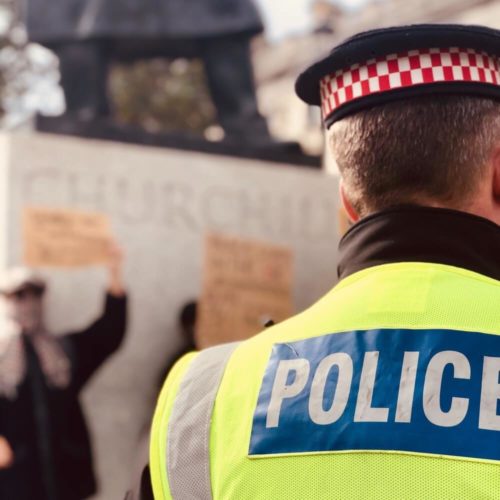 The current state of policing
Crime detection rates are low and have deteriorated
Online crime is now by far the most prevalent crime type
There is increased demands to tackle organised crime via
collaboration and data sharing
Forces are faced with resourcing issues and cannot
meet demand
Funding issues now require forces to do more with less
One platform, one dashboard
The Chorus Intelligence Suite (CIS) has been developed to combat issues throughout law enforcement by empowering multiple roles, from analysts, investigators and front-line officers to conduct end-to-end digital investigations via just one intuitive platform.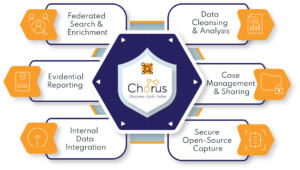 Benefits
Increase detection and enforcement rates
Overlay analytical and internal data with OSINT, in one dashboard, to spot immediate connections
Improve services for victims of crime
Solve crime quicker. Seamlessly access, search, analyse and report on data, from multiple sources
Empower multiple roles to make better decisions
Self-serve tools for analysts, investigators and front-line officers
Reduce reputational risk
Leave no stone unturned and never miss a connection in your investigations
Maximise operational efficiency
Optimise resourcing and plan smarter by democratising data and enabling multiple roles to get answers from data
Increase collaboration
Seamless data sharing with colleagues, partners and external organisations
Chorus is by far the most significant aid to intelligence technology this century.
Investigator UK Police Force
Designed + built To Integrate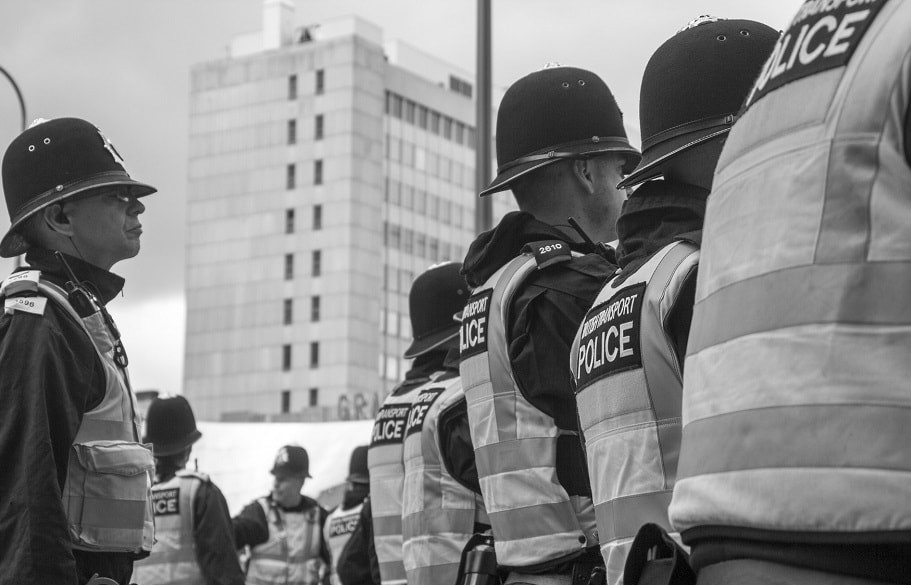 Discover.Link.Solve
The Chorus Intelligence Suite comprises of just one platform, one dashboard and requires just one login to conduct end-to-end investigations.
Intuitive tools can be used by all, no matter your role or ability, to get answers from your data and tackle the biggest crime types.
Request a demo. Be empowered.
Seeing is believing. Request a demo to see our Intelligence Suite in action and how it can help solve your data challenges.