Chorus supports Locate International in closing the gap on unsolved missing persons cases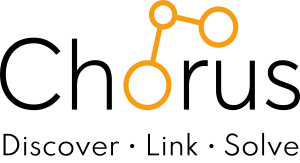 WOODBRIDGE, UK, 20th November, 2023 – Chorus Intelligence Ltd, 'Chorus', announced today that it will be supporting Locate International, a non-profit dedicated to investigating unsolved missing persons cases, with its industry leading digital intelligence and investigation software.
Locate International is a voluntary organisation comprising of specialists including analysts, opensource experts, police officers, barristers, journalists, university representatives and many more. Due to limited police resources, they dedicate their time and expertise to investigating the almost 13,000 unsolved missing persons cases, of which an estimated 1000 are unidentified.
To support them in their investigations, the Locate International team will use the Chorus Intelligence Suite (CIS), an end-to-end digital intelligence and investigation platform, featuring intuitive data cleansing, analysis, search, and entity enrichment tools.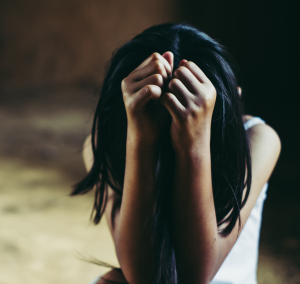 The CIS will provide the team with a powerful opensource research tool. Powered by ShadowDragon, users can query a name, phone number, email address, username and more to search over 200 social media platforms and consented databases, in one bulk search. This will save a considerable amount of time in the attribution process.
Historical missing persons cases often have digital devices still available that may or may not have been previously examined. The CIS will also be used to re-examine these devices and empower users with its cutting-edge analytical tools to identify connections in the data that may not have been previously known.
"Having the CIS at our fingertips provides us with a technological leap forward and I'm excited to see how its cutting-edge capabilities can support us in our investigations", said Dave Grimstead, Founder and Chief Executive Officer, Locate International. "We recently launched 'Quest', a project to collate information about missing people from multiple sources and make it fully searchable and shareable. We have successfully solved cases off the back of this but with the added capabilities of the CIS, the potential to solve more is significant."
"We are proud to be supporting Locate International in its strive to solve previously unsolved missing persons cases," said Neil Chivers, CEO, Chorus Intelligence. "We have completely automated the open-source intelligence process as well as the cleansing and analysis of analytical data sets. There is no other solution that can provide this level of automation from just one platform, so I am hopeful that the tools can be leveraged to reap positive results."
Locate International and its use of Chorus is currently being showcased in Channel 5's 'Vanished' series. Be sure to tune in to see the software in action.
To find out more about Chorus Intelligence and the products within the CIS, request a demo below: