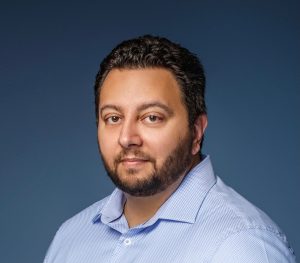 Chorus Intelligence welcomes AJ Singh as the Head of Sales for North America (NA). Singh's 20-year history within law enforcement and cybersecurity is a great match for this newly created role. The growing NA team has been focused on building relationships with law enforcement at the Local, State, and Federal level in order to understand their needs and to ensure that the Chorus Intelligence Suite (CIS) delivers investigative value.
Neil Chivers, CEO of Chorus Intelligence said: "The appointment of AJ Singh to the Head of Sales role in North America is an important milestone and enabler for our team and mission. With a growing number of clients from the Federal, State and Local law enforcement sectors now using the Chorus Intelligence Suite (CIS) it was important to hire the right person with the correct qualities and experience to underpin and drive our onward exponential growth."
Chivers continues: "AJ reports directly to me and is a key member of the Chorus global Senior Management Team, I am delighted that he has accepted my offer to join the team."
Chorus Intelligence began their search for the right candidate to fill the Head of Sales position, when interest in their digital intelligence and analytics platform began sweeping across the U.S.
With agencies from Florida to Alaska onboarded, the need for additional and strategic staff was an important action item for Chivers and the Senior Management Team.
AJ Singh said: "I was immediately drawn to Chorus Intelligence's mission, creating solutions that help support analysts and law enforcement with complex data challenges."
Singh brings 10 years of experience as an FBI Agent working on cyber investigations in Dallas, Texas; Federal Bureau of Investigation (FBI) Head Quarters; and Kyiv, Ukraine. In addition to his cyber investigative work with the FBI, Singh was a Firearms Instructor.
After his 10 years with the FBI, he navigated to the private sector where he has spent the last 10 years in sales leadership, including technical, value-based selling experience in startups iSIGHT Partners and Root9B, which were acquired by FireEye and Deloitte, respectively.
In his free time, Singh spends time with his family, travels as much as possible, and volunteers with a non-profit combatting human trafficking.