Dear MoD Police, Chorus is here to help.
Digital investigations, all in one secure place.
We recognise that the landscape of policing has changed. Every crime now has a digital element.
Ensuring the safety of your staff and the security of your facilities is paramount. Investigating crime that occurs within the boundaries of defence all start with one thing, data.
Chorus is here to empower you at every stage of your digital investigations, helping you turn your data into shareable intelligence and evidence. Here's how:
Search all your data, including social media, records management, Pipl and Connexus consented data, and iBase from one easy to use interface.
Anonymously capture internet intelligence as searchable PDFs with an advanced browser extension.
Analyse communications data, device downloads, financial data, and more with expert tools and integrated mapping.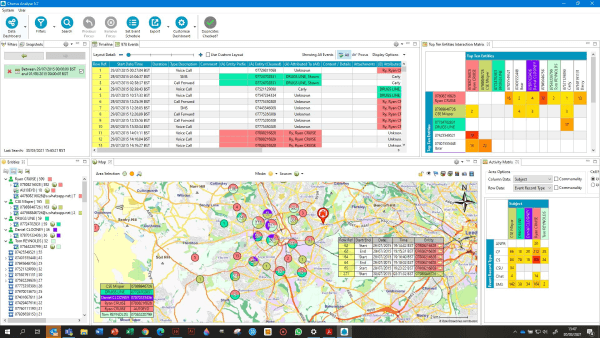 Easily ingest data into i2 Analyst's Notebook for further analysis and association charting with our automated plug-in.
Securely store and share everything with your MoD partners and manage data governance using our Chorus Hub.
The Chorus Intelligence Suite
Everything we mention can be performed in the Chorus Intelligence Suite. A set of modular tools for the collection, development, and dissemination of data.
You can learn more about our capabilities in the below video.
With our Intelligence Suite, we can help you conduct investigations quicker, easier, and with more confidence.
Delivering intelligence to all parts of the Ministry of Defence to optimise the deployment of resources, make informed decisions, and to help solve more crime.
80% of UK forces and all the major agencies including the NCA, the Home Office and all the Counter Terror Units already trust Chorus.
To understand why and more about what we can do for you, start by dropping me an email.
Sam Howell
07500 702691