Ben Peter, prior to joining Chorus Intelligence, worked as a front-line officer with Essex Police. Ben has first-hand knowledge of the amount of time and resources required for long term and / or high risk missing persons as a PC and Sergeant.  
We spoke to him about the challenges faced by local response teams and the levels of responsibility, effort, and risk surrounding the management of missing persons. Following this article will be a response to the digital evidence demands with regards to county lines and cross border crime. 
Missing persons or more widely known as 'mispers' are a frequent demand on already busy local response teams. Graded in terms of the risk they pose to themselves or others it is a responsibility that lies with the local Inspector to assess the risk and delegate tasks and responsibilities to his team.  
The NCA Missing Persons Data report of 2019/20  highlights some of the risk groups: 
In England and Wales, 9% (17,084) of all missing incidents involving children had a Child Sexual Exploitation (CSE) flag associated with them.

In  England and Wales, 16% (20,777) of all adult missing person incidents (126,228) and 6% (12,477) of all child missing incidents (198,943) had a mental health flag attributed.

In the UK overall, there were 955 reported fatal outcomes for missing persons in 2019/20 compared with 901 in 2018/19. This is a 6% year-on-year increase continuing the 5% increase seen in 2018/19.

Table – top 10 reasons for missing people – source: NCA missing persons report 2019/20
So, where is the digital footprint when a person goes missing? An Inspector overseeing a misper will be given data from several sources depending on the risk. These could be analogue sightings or digital ANPR sightings; call data records, social media posts, WhatsApp messages, financial transactions, cell site analysis, historic addresses, locations of interest or even clues left in a note.  
With the possibility of hundreds maybe thousands of mobile phone hits and the other disparate data sets laid out across a desk, just where should the search centre or start? Is the misper's car and phone even travelling in the same direction? Is the CSE link also part of a bigger network or grooming or county lines? 
I've been involved in a significant number of misper investigations that, based on the risk assessment, were considered a race to intercept the misper before they could harm themselves. As the data requests were returned, several publicly available tools would be used to map locations then cross checked against internal systems. This is slow, cumbersome, and the risk of missing or losing key locations unacceptably high 
Officers leading the investigation to find long term or emergency mispers, should not have to rely on Google, personal social media and a paper mountain.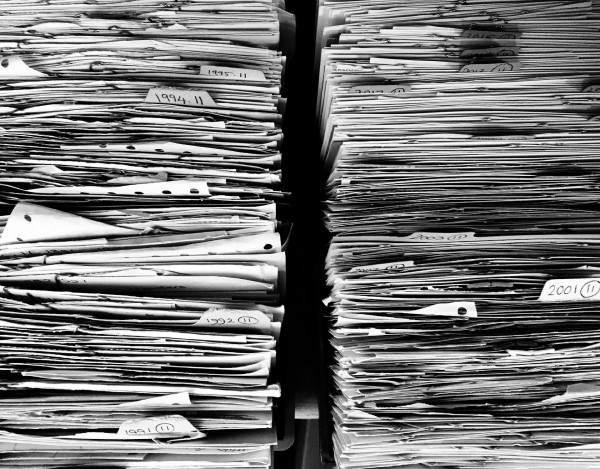 The duty to the person in crisis and level of risk requires a robust, joined up and consolidated approach. 
Chorus Intelligence was created to provide Investigators and Analysts with the tools to process data sets, link elements and produce an evidential product. The data footprint of a missing person is no different however the goal is to prevent harm in the first instance. 
The various modules within the Chorus Intelligence Suite can be used as stand alone tools to build a bigger picture around a misper or dovetailing their capability with internally produced data can provide a quick and powerful system to trace and locate. 
As an example: 
Chorus Search can be used to research old addresses, workplaces, key lifetime events, social networks, and friend networks.  
Chorus Investigate can be used to ingest call data records, key locations, ANPR, bank transactions, messages, photo locations, cell site analysis and even the telematics from police cars or locations from body cameras to show where officers have been. This data is cleaned of 'noise' then combined & linked creating detailed chronological and interactive logs, maps and reports.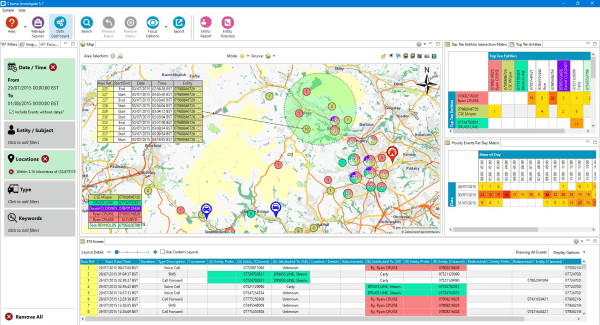 All of the above is easily 'drag and drop' loaded into the system to be visualised using maps and reports. Not just activity is shown but, sometimes crucially, inactivity leading to where a person may be sleeping, staying or injured. 
There are obvious parallels to a crime in action such as kidnap or abduction. 
The ability for the investigation lead to combine all the data being sent to them to one central process can be seen as a sliding scale of benefit. At one end, a simple resolution saving officers time; at the other, a life–saving intervention. It is not professional for an officer to be using public systems, multiple internal systems, paper, and trying to present an all-encompassing breakdown of a misper's activity when the software exists to eloquently combine, cleanse and display all that is known.  
If you would like to know more about Ben's experiences and how he thinks Chorus can help with a range of cases you can contact him at [email protected]
Links to Ben's other posts:
Digital Footprints in Domestic Violence
Chorus and County Lines Investigations