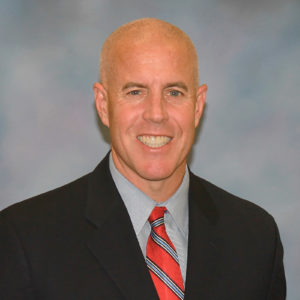 John Marley is Chorus Intelligence's latest new recruit, taking on the role of Business Development Director.
In the first of our spotlight series, we talk to John, a former Major of the New Jersey State Police, who tells us all about his career to date, why he joined Chorus and gives us his take on the past, present and future state of law enforcement.
Tell us about your career so far
I have served in law enforcement for more than 25 years, most recently as Deputy Branch Commander for New Jersey State Police (NJSP) within the Investigations Branch. This role required operational and administrative oversight of over 750 staff within the Intelligence & Criminal Enterprise Section (I&CE), the Regional Operations Intelligence Center (ROIC), Special Investigations Section (SIS), and the Forensic & Technical Services Section (F&TS).
During my tenure, I lead my teams to help prevent, disrupt and interdict some of New Jersey's major crimes and successfully safeguard the state against some of the biggest threats, such as those around terrorism and corruption.
I was dedicated to leveraging the most sophisticated investigative measures and applied forensic science techniques to gather intelligence and evidence. This data driven, tactical approach, resulted in many successful prosecutions.
Why did you join Chorus?
My past 25 years in law enforcement have been a passion, not a job, and so I wanted my next role to be just as meaningful.
When the opportunity to join Chorus presented itself, I thought it was brilliant. I immediately saw the value in the company and the unique features that its technology offers to help US law enforcement tackle some if its biggest challenges.
Considering 80% of the UK law enforcement agencies utilize Chorus, it was obvious to me that this technology is making a major impact. The chance to get on board at the ground level with Chorus's US based operations was a fantastic opportunity and allows me to continue to help law enforcement, in an indirect way, to protect and serve the country.
How have investigations changed over the years?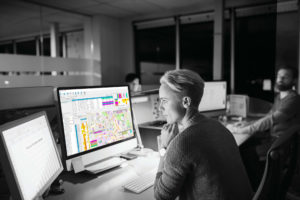 There have been three major changes that stand out for me.
1. Information and intelligence sharing
When I joined law enforcement in 1995, information sharing was not as prevalent between local county state and federal law enforcement, so everything tended to be more compartmentalized and collaboration was limited.
However, after the September 11th 2001 terror attacks, we all realized that information sharing was vital. There was a huge push towards sharing intelligence and breaking down the silos between departments, external organizations and agencies.
The sharp increase in information sharing and collaboration quickly led to improved investigations and promoted relationships between law enforcement agencies, creating a "one team, one fight" mantra. What's more, police departments were able to optimize resources and avoid any blue-on-blue conflicts through regular communication.
2. Intelligence led policing and using data to drive operations
Our number one goal is to detect, deter and disrupt crimes occurring, from drug deals to shooting hits to terrorism incidents. Intelligence-led policing is the key to this, and it has evolved immensely over the years and continues to do so today.
There has been a huge shift in data analytics and using data to drive operations. Over the years we have used this tactical intelligence as the mechanism to determine where we should allocate resources and which targets we should focus on in order to investigate, prevent, and solve criminal activity.
3. Technological revolution
Advances in technology and data continue to evolve and over my tenure I have seen an explosion in the amount of data that is now available to law enforcement to aid investigations.
To name a few, you now have Mobile Data Terminals (MDT) in computers in cars, Records Management Systems (RMS), Computer Aided Dispatch (CAD) Systems, Automated License Plate Readers (ALPR), Closed Circuit Television (CCTV), and call data records. There is also a mass of data via social media platforms and messaging applications, which are being used more and more by criminals to help facilitate crime.
What are the current challenges facing law enforcement?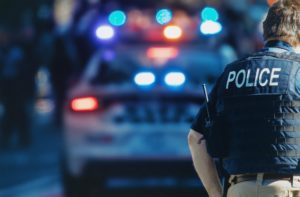 1. Retention, recruitment and budgetary issues
There is a problem with retention and recruitment throughout police departments in the US right now, resulting in nation-wide resourcing issues. Law enforcement is going through a turbulent time and much of this has been caused by recent civil unrest and anti-police rhetoric, which has ultimately damaged public trust. What's more, as a result of the Covid-19 pandemic, pending budget cuts are going to require police departments to do more with less, while still upholding the highest standards expected of them by the public.
2. Increased domestic violence and civil unrest
The biggest current threat to national security is civil unrest and violence being caused by domestic violent extremists (DVEs) along with gun crime and shooting hits being perpetrated by individuals in many areas throughout the United States.  The threat of DVEs has been a growing problem and with the inauguration of President Joe Biden and the Democratic party, this threat will be omnipresent for the short term at least. Threat assessments and investigatory resource must take priority to safeguard the nation.
3. Managing and exploiting data to drive investigations
In the increasingly digital world that we live in, data such as call data records, social media exploitation, ALPR analysis, and open-source information are at the heart of every major investigation and offer key evidence in exploiting criminals. However, not all police departments, including many of the larger law enforcement agencies, have the dedicated analysts or tools to exploit this data to its fullest potential. Departments do not have the time or resources to analyze and interrogate all of these data sets. Many also lack the knowledge and skill to overlay data to spot connections and generate intelligence.
4. Lack of methodology and tactical operations
Police departments must have a methodology behind where, why and how they are deploying resources. Whilst some of the largest agencies and fusion centers may have this in hand, many others do not, resulting in increased crime and public trust issues.
As an example, during my time at New Jersey State Police working in the Counter Terrorism Unit, we had a successful methodology for aiding tactical operations.
We would identify all the critical infrastructure in the state of New Jersey and layer different elements into that methodology. We would analyze the current threat streams from international domestic terrorist organizations and review their targeting methodologies, trends and procedures. We would then obtain suspicious activity reports, along with upcoming special events, throughout the state to identify any upticks and overlay this data with information encounters from the terrorism screening center database. With this information, we could create threat density maps, helping us to optimize resource allocation and identify targets, tactically which aided us in detecting, deterring, and disrupting terrorism and terrorist related activity throughout the State of New Jersey.