Neil Chivers appointed as CEO at Chorus Intelligence Limited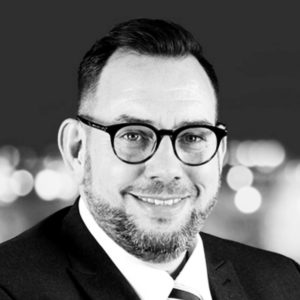 Chorus Intelligence Limited (or "Chorus") today announced that Neil Chivers has been appointed as CEO of the company. Mr Chivers joined Chorus two years ago as Chief Sales Officer and has been directly responsible for the successful establishment of Chorus' North American operations.
The appointment coincides with the recent release of the latest version of the Chorus Intelligence Suite, an industry first, end-to-end digital intelligence platform.
Mr Chivers has worked in senior executive roles for the last 18 years supplying software and services to public sector and commercial markets in both the UK and North America. Boyd Mulvey, the previous CEO and Founder of Chorus Intelligence, remains as Executive Chairman.
"We are excited and delighted that Neil has accepted the offer to become the new CEO of Chorus as we continue our growth across the UK and North America. Neil has unique experience of running large and complex software delivery programmes into the public and commercial sectors. He also understands how to drive exponential revenue growth and possesses the skillsets and drive that are required to lead and inspire our teams to continue to deliver first class services to our clients globally", said Mr Mulvey.
"I am very grateful to accept the position of CEO of Chorus. To be asked to lead this team of dedicated professionals, who are, clearly committed to substantially improving outcomes for our clients across the world makes me extremely proud. Boyd and I will be working very closely across the business and externally as we continue to expand our client base and our capabilities", said Mr Chivers.
About Chorus Intelligence 
Chorus Intelligence provides industry-leading digital investigation software that enables law enforcement, financial and corporate organisations to take control of every aspect of their digital investigations. The company has offices in Woodbridge and Cambridge, UK as well as Virginia Beach in the US.
For more information about Chorus Intelligence, visit: https://www.chorusintel.com