Mid Python Engineer
Due to continued growth, we have an exciting opportunity for a mid-level Developer. The role will be working with the development team and focusing on building core features in the Chorus Web Suite.
A key part of the role is championing a best-in-class development methodology and leading development teams to build and evolve a globally recognised law enforcement data intelligence platform.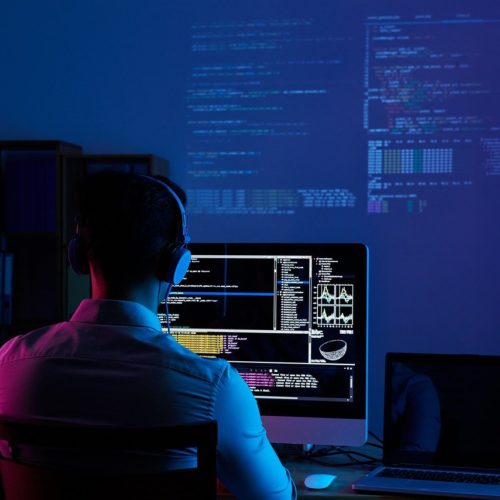 Overview
We have an exciting opportunity for a Mid-level Developer. Chorus Intelligence has offices in Cambridge and Woodbridge. You will benefit from free annual parking.
Responsibilities
The Engineer will work closely with all aspects of the engineering division to build, manage, and automate the Chorus platform. The Chorus Web Suite is largely developed in Python on the back end with Vue.js for UI and whilst this is primarily a Python role, it is an added advantage to have Java experience. The ideal candidate will be methodical and be able to work both independently and as part of a team. We are looking ideally for individuals with experience working in similar industries.  You must have a minimum of 5 years plus experience.
Role Requirements
A specialist with Python
Experience with standard software development tools, such as Git, GitHub, Sonarcloud
Experience with integrating and maintaining external software libraries and APIs using a command-line interface and package managers
Advocate for security by design
You're a keen technologist, keep up to date with new and emerging technologies, able to pick up new languages and tools quickly
You're a collaborative team member with excellent communication skills, happy to help mentor others and take a lead on projects
Bachelor's degree or several years of experience in ecommerce, computer science, or other related fields
You are familiar with AWS
You will have an understanding of architecture, including microservices
Strong communication skills
Committed to good engineering practices (CI/CD, TDD, code reviews)
Build restful API's
Mentor and assist existing members of the team
Taking part in the discovery of new features
How we work:
We use Agile methodology
We have an issue tracking system (JIRA)
We work very closely with both our QA Engineers and our Business Analysts
Benefits
Competitive salary
Vitality healthcare
25 days holiday
Death in service – 6 x salary
Share options after 1st year of employment
Subsidised Gym membership
Training
Pension (auto enrolment)
Security clearance
The Company
Chorus Intelligence is a global technology company headquartered in the United Kingdom. Its North American headquarters is in Virginia Beach, VA.
We are trusted suppliers of investigative software that enables our customers to confidently turn data into intelligence and evidence. We have created the Chorus Intelligence Suite, a modular software solution that assists law enforcement through each stage of a digital investigation.
Chorus has been providing law enforcement with innovative software solutions since 2011. We are established in most of the UK's Police Forces and Government Agencies and are growing exponentially across North America.
At Chorus Intelligence, we work hard to ensure that we conduct our business in a way that gives our customers confidence that our operations are secure, continuously improving and designed to meet the expected levels of quality.
The Culture
Chorus Intelligence prides itself on being customer focused and driven. We employ agile working practices and a flat organisational structure that keeps us all in proximity. Ideas and new ways of working are encouraged, with quick decisions and actions allowing us to deliver high customer satisfaction and excellent retention rates.