Management Accountant
Due to continued growth, we have an exciting opportunity for a Management Accountant to join our finance department at our Woodbridge office.
Working with our finance department, this is an excellent opportunity to join a leading investigative software company. As well as supporting our finance team with their daily duties, the role will be an excellent opportunity to identify opportunities to improve financial systems and processes.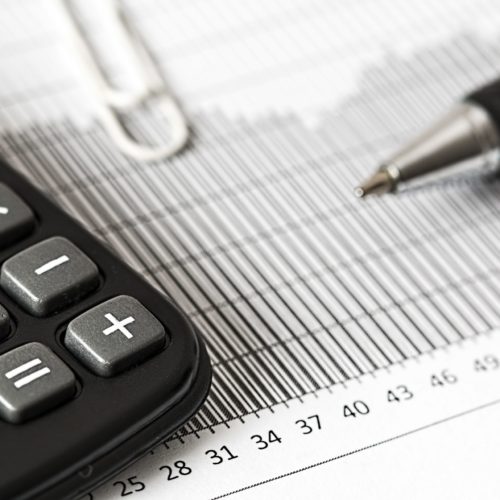 Overview
Principal accountabilities and responsibilities will include:
Support the Finance Team in developing and documenting business processes and accounting policies to maintain and strengthen internal controls
Identifying opportunities to improve financial systems and processes
Ad-hoc projects within the finance department as required
Provide support and cover to the Accounts Assistant in managing the accounts inbox, checking each day, and ensuring all emails are appropriately dealt with and filed on a timely basis.
Responsibilities
 Nominal Ledger
Timely and accurate delivery of the month-end close process and providing required information to support monthly management pack and periodic forecasting/budgeting by agreed deadlines. To include preparation of the following monthly schedules
Deferred Income
Accruals and Prepayments
Fixed Assets and Depreciation
Capitalised Development Costs
Lease Obligations
Holiday Pay Accrual
Salary Summary
Intercompany account reconciliation
Petty Cash Reconciliation
Nominal Ledger Analysis
Performing daily bank reconciliations for all company bank accounts
Processing and managing quarterly VAT returns
Processing monthly payroll payments, including pension payments and PAYE/NI
Contributing to the year-end accounts process; including compiling data and preparing ad hoc reports as required for the annual audit
Monitoring bank balances for all company bank accounts ensuring these are maintained within the required limits
Purchase Ledger
Provide support and cover to the Accounts Assistant for the following duties:
employee expenses process within SAP Concur
employee credit card transactions with SAP Concur
accounts payable invoices within SAP Concur
processing supplier invoices and setting up payment runs. To include purchasing dollars for payment of US and Canada invoices and making sure all appropriate supporting documentation is correctly stored.
supplier queries, obtaining supplier invoices from online portals etc and reconciling to supplier statements
Sales Ledger
Provide support and cover to the Accounts Assistant for the following duties:
Ongoing management of the renewals process; tracking when renewal notices need to be sent, chasing for POs where required and raising invoices in advance of the renewal date.
Checking daily for quote requests received and producing and sending out sales quotes working alongside the sales team
Checking daily for POs received and producing and sending out sales invoices working alongside the sales team
Assisting in the preparation of sales contracts when required
Responsible for credit control, chasing up payment for outstanding sales invoices to ensure the accurate management of cash
Assisting the sales team with customer queries
Production of a weekly sales pipeline and renewals reports and presenting the renewals section of the weekly finance meeting
Completion of monthly returns for procurement channels as required. E.g., monthly G-Cloud Submission
Experience
AAT Qualified/Studying towards ACCA/CIMA
Knowledge of Microsoft Excel to an intermediate level
Team player attitude
VAT experience would be advantageous
Benefits
Competitive salary
Vitality healthcare
25 days holiday
Death in service – 6 x salary
Share options after 1st year of employment
Subsidised Gym membership
Training
Pension (auto enrolment)
Security clearance
The Company
Chorus Intelligence is a global technology company headquartered in the United Kingdom. Its North American headquarters is in Virginia Beach, VA.
We are trusted suppliers of investigative software that enables our customers to confidently turn data into intelligence and evidence. We have created the Chorus Intelligence Suite, a modular software solution that assists law enforcement through each stage of a digital investigation.
Chorus has been providing law enforcement with innovative software solutions since 2011. We are established in most of the UK's Police Forces and Government Agencies and are growing exponentially across North America.
At Chorus Intelligence, we work hard to ensure that we conduct our business in a way that gives our customers confidence that our operations are secure, continuously improving and designed to meet the expected levels of quality.
The Culture
Chorus Intelligence prides itself on being customer focused and driven. We employ agile working practices and a flat organisational structure that keeps us all in proximity. Ideas and new ways of working are encouraged, with quick decisions and actions allowing us to deliver high customer satisfaction and excellent retention rates.