Customer Success Manager
An exciting opportunity for a Customer Success Manager to help support our ambitious growth and customer base.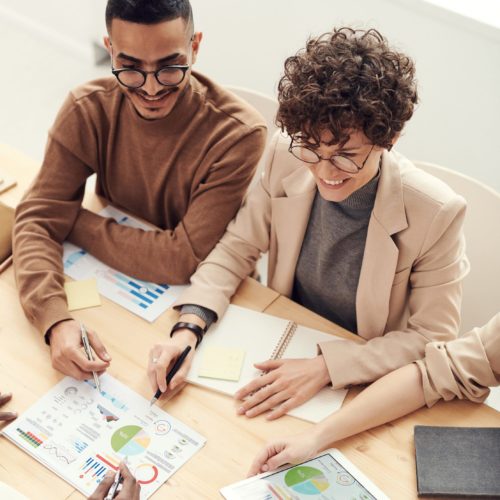 Overview
Due to Chorus Intelligence's continued growth we have an exciting opportunity for a Customer Success Manager who reports into the Chief Operating Officer.
The role of Customer Success Manager is a multi-faceted role and is pivotal in terms of making sure that our software delivers value to our customers effectively and efficiently.
Responsibilities
Technical Pre-Sales
Deliver demonstrations of the entire Chorus Intelligence Suite to sales
prospects remotely or in person where necessary;
Attend user events or industry conventions across the UK as required;
Contribute to RFI or RFP responses;
Keeping up to date with product roadmaps and changes in functionality;
Contribute to potential solution design for prospects as required;
Working with Chorus Business Development Managers to move prospects
through the Chorus Sales process.
Business Analysis 
To act as the "glue" between customer aspirations, their workflows and
requirements and the Chorus Business Analyst community to define customer
scope of activity at the start of and during an implementation;
Work closely with internal teams to ensure that the translation of customer
requirements is fully understood and efficiently communicated back to the
customer;
Create a logical delivery plan to the customer based on delivering their
requirements to ensure delivery success.
Implementation
Provision of implementation activity to customers to drive out business
benefits to end users of the Chorus Intelligence Suite;
Delivering training sessions to key users in person or remotely;
Maintaining and developing customer relationships with our customers;
Spotting process failure in order to upsell Chorus capability into the customers that you are working with;
Maintaining connections with the Chorus Sales function to ensure a seamless delivery lifecycle to our customers.
Contribute to de-risking any client churn.
Required skills
Degree level education or equivalent experience;
Customer orientated;
Excellent communication and rapport building skills, both written and oral;
Excellent eye for detail;
Previous government investigation and analytical experience or as a software supplier to that community;
Capable of working closely as part of a team, as well as operating autonomously;
Self-motivated and hardworking;
Ability to travel extensively and logically across the UK including some time away from home;
Confident when giving presentations and training;
Good knowledge of digital investigations data and ideally competing or complementary analytical tools;
Commercial awareness, ability to challenge the status-quo and suggest areas for upsell;
Full drivers' licence.
Benefits
Working for Chorus Intelligence is rewarding and challenging. Therefore, we offer a number of benefits:
Competitive salary
BUPA healthcare
Full travel allowance
Flexible working
Death in service – 6 x salary
25 days holiday
Professional sales management training available
Pension (auto enrolment)
Security Clearance
The Company
Chorus Intelligence is a global technology company headquartered in the United Kingdom.
We simplify and enhance the integrity of data, by providing industry leading investigative software that enables our customers to confidently turn data into
intelligence and evidence.
We are a trusted supplier for law enforcement, government agencies and financial institutions.
At Chorus Intelligence, we work hard to ensure that we conduct our business in a way that gives our customers confidence that our operations are secure, continuously improving and designed to meet the expected levels of quality.
The Culture
Chorus Intelligence prides itself on being customer focussed and driven. We employ agile working practices and a flat organisational structure that keeps us all in close proximity. Ideas and new ways of working are encouraged, with quick decisions and actions allowing us to deliver high customer satisfaction and excellent retention rates.
Location
Our business has its headquarters in Woodbridge, Suffolk, a software innovation centre based in Cambridge, UK. Our North American office is based in Virginia Beach, VA in the United States.
Chorus Intelligence has given me the opportunity to be part of a great team, from the Developers to the Customer Relationship Managers, we're all working to make Chorus and our products the best they can be.
Lucy Haste – Operations Manager