Business Development Manager (UK-wide)
An exciting opportunity for a UK-wide Business Development Manager to support and deliver our ambitious growth targets.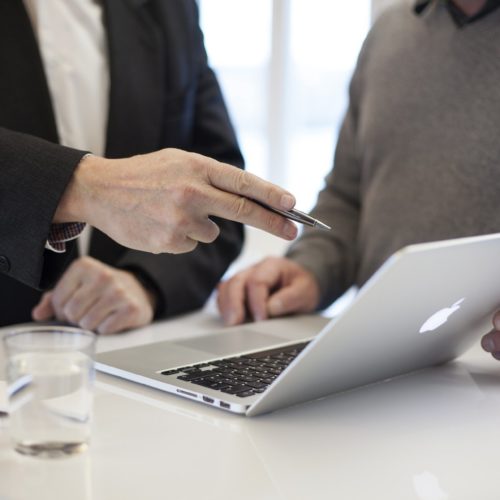 Overview
Due to Chorus Intelligences' continued growth we have an exciting opportunity for a Business Development Manager who will report into the UK Client Director.
The primary role of Business Development Manager is to be accountable for delivery of their proportion of the UK sales target.
The role is home based with frequent UK wide travel. There will also be a requirement to attend Chorus offices in Woodbridge and / or Cambridge in line with the needs of the business. There may also be the need for international travel from time to time.
Responsibilities
Principal accountabilities and responsibilities will include:
Winning new business;
Building key customer relationships;
Building a sales pipeline of new business opportunities developing and managing a broad network of decision makers and influencers within client
and potential client relationships;
Negotiating and closing proposed deals with clients;
Work closely with Marketing, Finance and Operations to develop sales opportunities into successful customer engagements;
Identifying potential new clients / relationships. Presenting our value propositions to them and ultimately converting business and having the strategies in place to grow revenue within that account;
Fully operating the Chorus sales methodology within the UK business – Win Review Boards, account planning, CRM discipline and sales forecasting;
Set the tone in terms of both hunting and farming opportunities;
Act as the conscience of the customer internally within the creation of the sales proposition;
Recommend the win price, especially in competitive bids taking customer budget and competitive positioning into account;
Set strategies to maximise Chorus annual recurring revenue within accounts;
Ensure a continued development of new sales opportunities, following up enquiries, conducting site visits, preparing proposals and leading sales closure activities;
Keeping on top of competitive analysis and market observations to drive business development activity;
Handling objections to a positive outcome;
Attend user events or industry conventions across the UK and overseas as
required;
Manage a sales led approach to RFI, RFP or ITT responses;
Keep up to date with product roadmaps and changes in functionality;
Spot process failure in order to upsell Chorus capability into the customers
that you are working with;
Maintain connections with the Chorus Operations function to ensure a seamless delivery lifecycle to our customers.
Be able to:
Describe Chorus' business solution in relation to the benefits that will
be delivered to the customer;
Explain how the proposition provides the best mix of affordability,
capability and business benefit to the customer;
Explain how the proposition delivers long term profitable business to
Chorus (internally);
Provide an educated assessment of the business approach adopted by
the competition and counter these;
Respond quickly, innovatively and creatively to changes in customer
requirements.
Required skills
Degree level education or equivalent experience;
Able to assimilate and present complex public safety software solutions and benefits to new and existing customers;
Excellent communication and rapport building skills, both written and oral to internal and external stakeholders;
Excellent eye for detail;
Previous government investigation and analytical experience or as a software supplier to that community;
Capable of working closely as part of a team, as well as operating autonomously;
Self-motivated and hardworking;
Ability to travel extensively throughout identified areas of the UK including meetings in Woodbridge and Cambridge;
Confident when giving presentations particularly at the C-Suite level;
Good knowledge of digital investigations data and ideally competing or complementary analytical tools;
Commercial awareness, ability to challenge the status-quo and suggest areas for upsell;
Ability to create and operate growth strategies with energy and focussed application;
Proven track record of hitting sales quotas and demonstrable hunger to achieve targets set;
Good negotiation skills;
Valid drivers' licence.
Benefits
Working for Chorus Intelligence is rewarding and challenging. Therefore, we offer a number of benefits:
Competitive salary
BUPA healthcare
Full travel allowance
Flexible working
Death in service – 6 x salary
25 days holiday
Professional sales management training available
Pension (auto enrolment)
Security Clearance
The Company
Chorus Intelligence is a global technology company headquartered in the United Kingdom.
We simplify and enhance the integrity of data, by providing industry leading investigative software that enables our customers to confidently turn data into
intelligence and evidence.
We are a trusted supplier for law enforcement, government agencies and financial institutions.
At Chorus Intelligence, we work hard to ensure that we conduct our business in a way that gives our customers confidence that our operations are secure, continuously improving and designed to meet the expected levels of quality.
The Culture
Chorus Intelligence prides itself on being customer focussed and driven. We employ agile working practices and a flat organisational structure that keeps us all in close proximity. Ideas and new ways of working are encouraged, with quick decisions and actions allowing us to deliver high customer satisfaction and excellent retention rates.
Location
Our business has its headquarters in Woodbridge, Suffolk, a software innovation centre based in Cambridge, UK. Our North American office is based in Virginia Beach, VA in the United States.
Chorus Intelligence has given me the opportunity to be part of a great team, from the Developers to the Customer Relationship Managers, we're all working to make Chorus and our products the best they can be.
Lucy Haste – Operations Manager