Business Analyst
Due to Chorus Intelligence's continued growth we have an exciting opportunity for a Business Analyst to join the team.
The role of Business Analyst is central to the business and key in ensuring our software continues to meet the demands of our customers and the law enforcement community.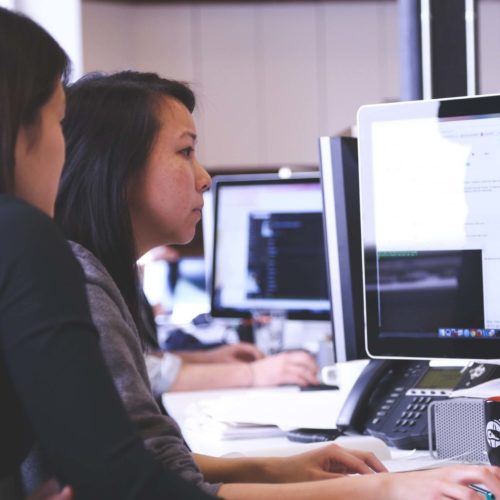 Overview
The primary role of the Business Analyst is to manage Chorus product throughout the product lifecycle, gathering and prioritising customer and product requirements, defining the product vision and roadmap and liaising with Sales, Support and Development Teams to assist in creating new business opportunities and maintaining existing customer base.
You will report into the Head of Business Analysis.
The role is home based, normal hours of work 9am -530pm Mon-Fri
Frequent UK wide travel including office days at Woodbridge and Cambridge sites.
Responsibilities
Principal accountabilities and responsibilities will include:
Product management responsibility for part of the Chorus suite of software, prioritisation/setting strategic direction of that product
Capturing and setting requirements for software in line with customer needs & feedback
Overseeing product development cycle, assisting in ensuring delivery of software product to specified timescales
User acceptance testing
Completion of support documentation including customer communications, user guides and release notes
Webinars and training videos as required
Assisting with customer enquiries
Running customer workshops and focus groups to gather requirements
Responsible for the documentation and maintenance of the Chorus product suite which could include the CDR cleansing rules.
Responsible for drafting technical comms relating to data integrity in collaboration with the Technical Leads and the Marketing team
Skills
Previous law enforcement investigation / analytical experience or as a software supplier to that community
Strong written and verbal communication and interpersonal skills enabling the jobholder to build relationships with staff and stakeholders at all levels
Confident when giving presentations, particularly at Chief Officer level.
Top notch negotiating & influencing skills, to help drive product development progress
Capable of working closely as part of a team, as well as operating autonomously, to meet challenging deadlines.
Superior organisation skills with an excellent eye for detail – project management experience would be an advantage
Self-motivated and hardworking
Benefits
Working for Chorus Intelligence is rewarding and challenging. Therefore, we offer a number of benefits:
Competitive salary
Private healthcare
Full travel expenses
Flexible working
Death in service – 6 x salary
25 days holiday
Professional development
Pension (auto enrolment)
Security Clearance
The Company
Chorus Intelligence is a global technology company headquartered in the United Kingdom.
We provide industry leading digital intelligence and investigative software that enables our customers to confidently turn data into
intelligence and evidence.
We are a trusted supplier for law enforcement, government agencies and financial institutions.
At Chorus Intelligence, we work hard to ensure that we conduct our business in a way that gives our customers confidence that our operations are secure, continuously improving and designed to meet the expected levels of quality.
The Culture
Chorus Intelligence prides itself on being customer focussed and driven. We employ agile working practices and a flat organisational structure that keeps us all in close proximity. Ideas and new ways of working are encouraged, with quick decisions and actions allowing us to deliver high customer satisfaction and excellent retention rates.
Location
Our business has its headquarters in Woodbridge, Suffolk, a software innovation centre based in Cambridge, UK. Our North American office is based in Virginia Beach, VA in the United States.
Chorus Intelligence has given me the opportunity to be part of a great team, from the Developers to the Customer Relationship Managers, we're all working to make Chorus and our products the best they can be.
Lucy Haste – Operations Manager